Save the dates!
October 30 – November 3, 2019
Broward Convention Center directions, click on map below: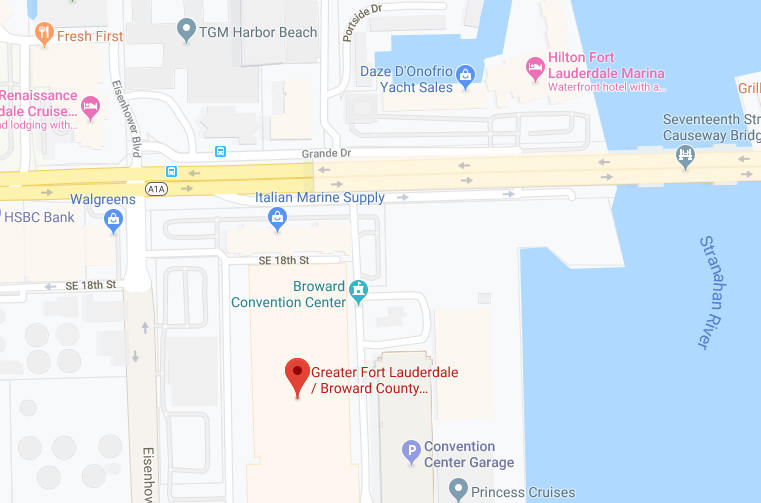 Once again, we will be debuting our Bahama Boats inside the Broward Convention Center showroom: #2027
Whether you are a current owner, or are looking for your next boat, we hope you come a visit us and share our enthusiasm!
For tickets please visit this link: https://www.flibs.com/en/attend/about.html

Fort Lauderdale, Florida, the "Yachting Capital of the World" will host the 60th annual Fort Lauderdale International Boat Show on October 30 – Nov 3, 2019.
Every year, the show exhibits a vast array of the industry's latest boats and yachts of all sizes, worldwide debuts, plus a medley of marine products and accessories to enhance the nautical lifestyle. From yacht builders and designers to exotic cars and brokerage yachts, this show has something for everyone!